Ari Ne'eman, President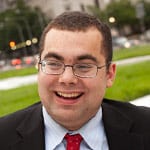 Ari Ne'eman is the President and co-founder of the Autistic Self Advocacy Network, an advocacy organization run by and for Autistic adults seeking to increase the representation of Autistic people across society. In 2009, President Obama nominated Ari to the National Council on Disability, a federal agency charged with advising Congress and the President on disability policy issues. He was confirmed by the Senate in July 2010 and served until 2015, during which time he chaired the Council's Committee on Entitlements Policy. From 2010 to 2012, he served as a public member to the Interagency Autism Coordinating Committee, a Federal advisory committee that coordinates all efforts within the Department of Health and Human Services concerning autism. Ari also served as an adviser to the DSM-5 Neurodevelopmental Disorders Workgroup convened by the American Psychiatric Association. He is also a member of the National Quality Forum's Workgroup on Measuring Home and Community Based Services Quality.
Ari was recently appointed by Secretary of Labor Tom Perez to serve as a member of the Department of Labor's Advisory Committee on Increasing Competitive Integrated Employment of People with Disabilities. He previously served as Vice Chair of the New Jersey Adults with Autism Task Force, where he represented autistic adults in reviewing the state's autism services. He also previously served on the New Jersey Special Education Review Commission, where he authored a minority report on the topic of aversives, restraint and seclusion. He is also a board member of the American Association of People with Disabilities. In addition, he was named by the New York Jewish Week as one of their "36 by 36″ in 2010. He has a bachelor's degree from the University of Maryland-Baltimore County, where he studied political science in the Sondheim Public Affairs Scholars Program.
Julia Bascom, Deputy Executive Director, Incoming Executive Director (2017)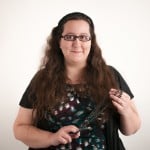 Julia Bascom serves as Deputy Executive Director at the Autistic Self Advocacy Network. Previously, she did state-level work in her home state of New Hampshire, where she served on the DD council and co-led an inter-agency team to revitalize self-advocacy within the state, in addition to her work with ASAN. Julia edited Loud Hands: Autistic People, Speaking, an anthology of writings by autistic people, and currently serves on the Disability Equality Index advisory board, the Centene National Disability Advisory Council, and the board of Advance CLASS, Inc. She writes about autistic identity, community, and language; disability rights; theory vs. praxis; and autism acceptance on her website, Just Stimming…
Samantha Crane, Legal Director & Director of Public Policy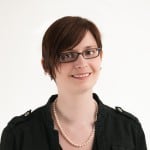 Samantha Crane is Director of Public Policy at ASAN's national office. A graduate of Harvard Law School, Samantha previously served as staff attorney at the Bazelon Center of Mental Health Law, focusing on enforcing the right to community integration as established by the Supreme Court in Olmstead v. L.C., and as an associate at the litigation firm Quinn Emanuel Urquhart, & Sullivan, L.L.P., where she focused on patent and securities litigation. From 2009 to 2010, Samantha served as law clerk to the Honorable Judge William H. Yohn at the U.S. District Court for the Eastern District of Pennsylvania.
Ianthe Belisle Dempsey, Publications & Communications Coordinator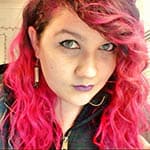 Ianthe is an Autistic self-advocate living in Chicago. She has been an outspoken anti-oppression activist for the past decade and has a degree in theatre/film studies and history from Illinois State University. Her current independent research projects include the theory and development of a unique body of Autistic theatre performance, among other topics. She currently serves as ASAN's representative on the Autism NOW Advisory Board and additionally holds a seat on the National Center for Cultural Competence's Wisdom Council. Ianthe has had pink hair for the past 7 or 8 years and has no intentions of changing that anytime soon.
Reid Caplan, Leadership Programs Coordinator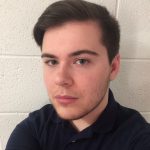 As Leadership Programs Coordinator, Reid facilitates the Autism Campus Inclusion (ACI) leadership academy for autistic college students, as well as oversees the Autistic Scholars Fellowship program. Reid received his undergraduate degree in Health and Society from Beloit College, where he was awarded the Wirtz Public Service Prize for his disability-related advocacy on-campus and in the community. Having worked in the Disability Services office at his college, Reid is especially passionate about improving access to resources for disabled students in higher education. He is also interested in how disability is perceived cross-culturally, and has conducted research in Japan on how stigma against mental illness could affect knowledge about and willingness to access mental health care.
Kit Mead, Technical Assistance Coordinator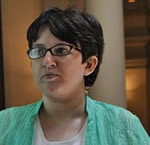 Kit Mead is an autistic self advocate and activist who currently serves as the Technical Assistance Coordinator for the Autistic Self Advocacy Network. In addition to their work with ASAN, Kit is a social media volunteer at Autism Women's Network. Prior to taking this position, Kit led the Atlanta chapter of the Autistic Self Advocacy Network. They attended Agnes Scott College, where they earned a B.A. in history with a strong interest in the history of eugenics and disability. Kit also has an interest in the intersection of queer identity and disability (as they identify as queer). To this effect, they have been published in QDA: A Queer Disability Anthology. 
Savannah Logsdon-Breakstone, Social Media Coordinator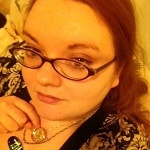 Savannah Logsdon-Breakstone is an Autistic adult with several disabilities. She started out doing children's mental health advocacy in Pennsylvania at the age of 12, and has since been involved at both state and national levels in multiple advocacy areas including class, rural, and ID/DD advocacy.  In addition to this work she writes multiple places, including her personal advocacy blog Cracked Mirror in Shalott. She lives in rural PA with her dog, and enjoys doing social media work for disability non-profits. Her non-advocacy interests include Anthropology, Victorian romanticism, and history of oppression, including the history of the ID/DD institution systems in the US.
Kelly Israel, Policy Analyst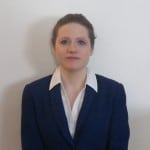 Kelly Israel is a Policy Analyst at ASAN's national office. She, under Samantha Crane, works to advance the legal, legislative and administrative policy objectives of ASAN. She is a graduate of American University, Washington College of Law and served as student attorney in its Disability Rights Law Clinic. In that capacity she was legal counsel for clients with disabilities in a wide variety of cases, including special education and ADA reasonable accommodations issues. She has also worked for other public interest organizations on the death penalty and on guardianship in the United States. Her chief interests are the education of children with disabilities, supported decision-making as a viable alternative to guardianship, and the over-criminalization of people with developmental disabilities.
Finn Gardiner, Boston Community Coordinator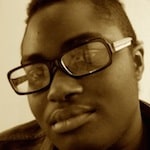 Finn Gardiner is a Tufts University graduate in Boston who concentrated in Sociology, and a community activist who has worked with various groups, primarily regarding LGBT rights and disability advocacy. He has a personal interest in visual communication, primarily graphic design, web design and typography. He combines this interest in social science, community activism and visual design through creating publicity materials, websites and educational documents for various non-profit advocacy groups and government agencies, including the Office of Public Health Preparedness at the Boston Health Commission and Health Initiatives for Youth in San Francisco, and is excited to bring his experience and passion for fusing creativity with social justice at ASAN as the Boston Community Coordinator.
Jean Winegardner, Office Manager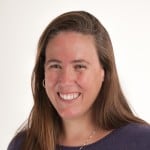 Jean Winegardner is the Office Manager at the Autistic Self Advocacy Network's DC office. She is an Autistic mom to three delightfully neurodiverse sons, who brought her into the world of disability advocacy as she learned about what they need and want out of life. She is passionate about furthering acceptance and embrace of disabled children and adults. Jean has a master's degree in print journalism from the University of Southern California. She and her husband live in Maryland. She enjoys movies, reading, running, and small, amusing rodents.