Members of ASAN's Board of Trustees
Scott Michael Robertson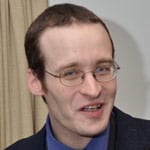 Scott Michael Robertson, an autistic adult, co-founded the Autistic Self Advocacy Network (ASAN) as a national nonprofit in 2006. Scott currently serves as ASAN's Vice Chair of Development. He leads efforts nationwide to improve the life opportunities of adults and youth with disabilities through service and research. Scott, a Google Lime Scholar, received many awards and honors for this work. In 2011, the American Public Health Association (APHA) awarded him their Jay S. Drotman Memorial Award for Emerging Leaders. Scott stands as the first recipient recognized for long-term work to improve health and wellness of people with disabilities. That year, Scott also received graduate student achievement awards from APHA's Disability Section and the American Association on Intellectual and Developmental Disabilities.
Scott serves as a Council Member on the Pennsylvania Developmental Disabilities Council (PADDC). He chairs PADDC's Achievement Committee (overseeing funded projects in education and employment) and participates on their Executive Committee. In 2012, Scott began service as a public member of the U.S. Interagency Autism Coordinating Committee (IACC). U.S. Senator Bob Casey of Pennsylvania supported his nomination for this special government employment position. Kathleen Sebelius, U.S. Secretary of Health and Human Services, appointed him to the IACC. From 2008 to 2012, Scott served on the Advisory Board of the Bureau of Autism Services, Pennsylvania's state autism agency. He received appointment to this role from Estelle Richman, Pennsylvania Secretary of Public Welfare. Scott has also served as a Board Member of the Autism National Committee and ASCEND Group (Philadelphia's autism alliance). In 2010 and 2011, he participated in White House meetings on autism, assistive technology innovation, and employment of people with disabilities. Recognized as a national presenter on disability issues, Scott regularly speaks at conferences and schools nationwide. He delivered keynote addresses at the National Autism Conference at Penn State, the Autism Summer Institutes in Louisiana and New Hampshire, and many other forums.
Graduating summa cum laude, Scott received his bachelor's degree in computer science from Rensselaer Polytechnic Institute. He earned his master's degree in human-computer interaction from Carnegie Mellon University's School of Computer Science. Scott studies information sciences and technology for his doctoral studies at Penn State University. From his college at Penn State, Scott received an Outstanding Graduate Teaching Assistant of the Year Award and a Teaching Fellowship. His thesis project researches cyberbullying and face-to-face bullying of autistic youth. Scott aims through this work to develop software to teach autistic youth strategies to address and report bullying. Writing about autistic adults' college participation and quality of life, Scott published peer-reviewed articles in journals and conference proceedings. He also authored and contributed to many grants for research, outreach, and training.
Ari Ne'eman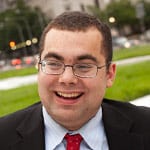 Ari Ne'eman is the President and co-founder of the Autistic Self Advocacy Network, an advocacy organization run by and for Autistic adults seeking to increase the representation of Autistic people across society. He is an Autistic adult and a leading advocate in the neurodiversity and self-advocacy movements. In 2009, President Obama nominated Ari to the National Council on Disability, a federal agency charged with advising Congress and the President on disability policy issues. He was confirmed by the Senate in July 2010 and currently chairs the Council's Entitlements Committee. Between 2010 and 2012, Ari chaired NCD's Policy & Program Evaluation Committee. Ari worked to shut down the New York University Child Study Center's "Ransom Notes" campaign and also led other successful disability community responses to offensive advertisements, including the response to the Autism Speaks "I am Autism" fundraising video. In his policy work, Ari has worked on a wide variety of disability rights related legislation relating to education, transition, employment, rights protection and other areas.
From 2010 to 2012, he served as a public member to the Interagency Autism Coordinating Committee, a Federal advisory committee that coordinates all efforts within the Department of Health and Human Services concerning autism. Appointed by Governor Jon Corzine, Ari served as Vice Chair of the New Jersey Adults with Autism Task Force, where he represented autistic adults in reviewing the state's autism services. He also previously served on the New Jersey Special Education Review Commission, where he authored a minority report on the topic of aversives, restraint and seclusion. In 2008, Ari served as the first ever Patricia Morrissey Disability Policy Fellow at the Institute for Educational Leadership. That year, he also received the HSC Foundation "Advocates in Disability" Award, and in 2009, he received the Expanding Horizons Award from United Cerebral Palsy. He is also a board member of TASH, an advocacy organization focusing on advancing social justice for people with significant disabilities. In addition, he was named by the New York Jewish Week as one of their "36 by 36″ in 2010. He has a bachelor's degree from the University of Maryland-Baltimore County, where he studied political science in the Sondheim Public Affairs Scholars Program.
Meg Evans
Meg Evans, ASAN's Board Secretary, is employed in the legal publishing industry. She is a licensed attorney in the State of Ohio and received her law degree from Case Western Reserve University in Cleveland, Ohio. She provides pro bono services through the Greater Dayton Volunteer Lawyers Project.
She belongs to a multigenerational Autistic family, is married, and has two grown children. She envisions a world in which respect for human rights and diversity can flourish. Among her interests, she has long found it fascinating to explore how our cultural narratives change over time and shape the development of social structures and expectations. Her stories and musings on modern life can be found at http://megevans.com
Katie Miller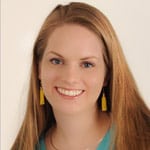 Katie Miller is an Autistic adult based in Maryland. After having been involved with ASAN informally for many years, she now sits on the board. Katie also serves on the Maryland Commission on Autism, including the Adult Services Subcommittee of the Commission. She was on the Maryland State team of the 2012 Allies in Self-Advocacy Summit. Katie has given public testimony at the Interagency Autism Coordinating Committee (IACC) and has spoken at several public events, including Autreat.
Katie earned her BFA and MFA in painting from Maryland Institute College of Art in 2007 and 2011, respectively. She is a 2008 winner of the Wynn Newhouse Award for artists with disabilities. Katie is represented by Conner Contemporary Art in Washington, DC and had her first solo show there in 2011. She has exhibited widely and her work has been reviewed in the Washington Post and The Washington City Paper, among others. Katie's paintings can be found in numerous public and private collections. She works full-time as an artist.
In the past, Katie has taught private art lessons to children and adults. She has also taught a young children's art camp, and more recently earned MICA's Certificate in the College Teaching of Art. She is currently teaching an art class for autistic adults at Towson University's Center for Adults with Autism.
Sarah Schneider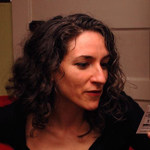 Sarah Schneider, ASAN's Board Chair, works as a graphic designer and new media communications organizer for SEIU. She has worked as a labor, community, and political organizer for more than 20 years. She is active in many movements for economic justice and disability rights.
Sarah advises ASAN on communications strategy and designs many of its online and print materials. She has also worked with ASAN on organizing training and leadership development in the ACI summer leadership academy. She joined the board in 2012 and serves on the Finance and Audit committee.
Sarah lives in Portland, OR with her husband, sister, and two young sons.
Carol Quirk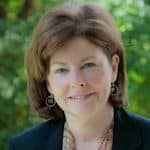 Carol Quirk, ASAN's Board Treasurer, is the Co-Executive Director of the Maryland Coalition for Inclusive Education (MCIE), an organization devoted to including ALL of the children in neighborhood schools through advocacy services for families and professional development for schools. Carol has worked primarily in Maryland, but also in several other states, as well as in developing countries that want to increase opportunities for people with disabilities to participate in their communities and have the same rights and responsibilities as others. Carol is a Past President of TASH, an international organization devoted to advancing the community inclusion of ALL people through research, advocacy, and training. Through her partnership with the Maryland State Department of Education, Carol has helped to shape state and local education policy and practice, and has implemented systemic reform in a number of Maryland school systems. Carol is also working with the SWIFT Center for Inclusive Education Reform as a team leader and a State Facilitator.
From 2011 to 2013, Carol served on the President's Committee for People with Intellectual Disabilities. She is a graduate of Leadership Maryland, and named one of the Top 100 Minority Business Entrepreneurs of 2008 for the Maryland, Washington DC, and Virginia region. Carol was named the 2012 Distinguished Alumna by the Johns Hopkins University, and in 2013 received the Brava! award from SmartCEO as one of Baltimore's top female CEOs who combine their irrepressible entrepreneurial spirit with a passion for giving back to the community.
Carol received her Ed.D. from The Johns Hopkins University, and her Master's and Bachelor's degrees from the University of Connecticut. Previously, she was a Teacher of students with developmental disabilities in Connecticut, a Psychologist in a residential facility in North Carolina, a Technical Assistance Director for early intervention programs in North Carolina, a Consultant to the Philadelphia School System, and the Executive Director of a Baltimore agency providing supported employment services to adults with disabilities. Carol is passionate about promoting inclusive education, and has been working to promote quality inclusive practices for the last 25 years. Carol has 2 grown children and lives in Baltimore with her husband. When she is not working, she is trying to develop her drawing skills.