ASAN Accessibility Resources
Click here to see resources from other organizations.
Inclusive Meetings: The Autistic Self Advocacy Network's Community Living Summit
An important theme that self-advocates talked about at the Community Living Summit was the importance of being included in meetings about policies that affect us. With this resource, you can learn how to do a better job including autistic people in meetings.
There are 3 parts to this toolkit. They focus on what to do before the meeting, during the meeting, and after meeting. You can start by reading the whole toolkit, and then you can look back at each part while you plan your meeting.
This resource, and ASAN's Community Living Summit, were made possible by the generous support of the Community Living Policy Center at the University of California, San Francisco.


Planning Accessible and Inclusive Organizing Trainings: Strategies for Decreasing Barriers to Participation for People with I/DD
Historically, people with I/DD have been warehoused in institutions, and there is often a false assumption that we cannot speak for ourselves or be involved in advocacy and community organizing. The idea that we aren't able to make decisions about our own lives, such as where to live, contributed to this systemic institutionalization. This is why self-advocacy, the ability of people with disabilities to speak for ourselves in order to have control over our own lives, is such an important skill in the disability community. One way that self-advocacy is taught is through leadership and community organizing trainings, where individuals can learn about the societal problems facing their communities and gain strategies on how to address these systemic issues. This paper is intended to address some of the common barriers to our participation in these trainings, and change the way organizers think about people with I/DD.
Developed thanks to generous funding by the Mitsubishi Electric America Foundation.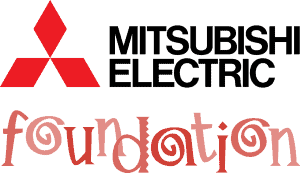 White Paper: Increasing Neurodiversity in Disability and Social Justice Advocacy Groups by Jessica M. F. Hughes, Ph.D.
People with disabilities are underrepresented in social justice groups. Even disability advocacy groups tend to exclude members of the disability community, particularly those with mental and cognitive disabilities and those belonging to non-dominant groups, such as people in LGBTQ communities and people of color. This white paper focuses specifically on exclusion experienced by neurodivergent members of the disability community within disability and social justice groups.
The findings discussed here draw on extensive discourse analyses of autism and disability rights advocacy and social justice communication, along with ethnographic fieldwork in disability rights, autistic self-advocacy, and disability justice groups. The paper starts with a discussion of neurodiversity. Next, it outlines ways in which people with neurocognitive disabilities like autism, mental illness, and intellectual disability are routinely disenfranchised from disability and social justice advocacy. The final section offers practical strategies that disability and social justice groups can use to increase neurodiversity and ensure that more neurodivergent community members are better able to access conversations that impact their lives.
Color Communication Badges
Color Communication Badges are an accommodation to support social interaction for people with a variety of disabilities and communication needs. Color communication badges were first developed by Autism Network International, and popularized by the Autistic community in Autistic spaces and conferences.
Color Communication Badges offer those who use them an opportunity to communicate explicitly the degree to which they want to participate in new social interactions and with who. They offer a universally designed way of making a conference, university, event or other space more accessible to those who may not find typical nonverbal social cues accessible. Many non-disabled people report that this system also benefits them too.
Holding Inclusive Events: A Guide to Accessible Event Planning
Does your self-advocacy organization have events? Do you or your self-advocacy organization want to learn how to make your events accessible to people with disabilities? This guide has the instructions to set up accessible events and conferences. "Accessible" means people can fully participate in conferences. Accessible event planning includes four steps. These four steps are universal design, physical accessibility, sensory accessibility, and cognitive accessibility.
This document was created as a part of ASAN's Pacific Alliance on Disability Self Advocacy (PADSA). The Pacific Alliance supports self advocacy groups in Oregon, Washington, California and Montana in increasing their ability to organize and advocate in their state and local communities.
Autistic Access Needs: Notes on Accessibility
Looking for ways to meet the access needs of Autistic individuals? Do you wish to avoid dropping the ball at your function, get-together, or meeting? The autistic spectrum includes a wide variety of persons with a wide variety of support needs. Planning ahead for your Autistic guests will help establish equal participation.
One Idea Per Line: A Guide to Making Easy Read Resources
This guide will help you write in Easy Read, an accessible format that uses pictures and easy-to-understand language. Creating resources in Easy Read helps make sure that all people with disabilities have the tools we need to understand and speak out about policy that affects our lives.
This guide answers questions like:
What is Easy Read?
Why should you write in Easy Read?
How do you format an Easy Read document?
How do you translate Easy Read to Plain Language?
How can you work with self-advocates to make sure your Easy Read work is good?
And more!