Ari Ne'eman, President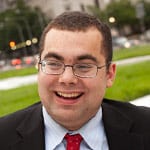 Ari Ne'eman is the President and co-founder of the Autistic Self Advocacy Network, an advocacy organization run by and for Autistic adults seeking to increase the representation of Autistic people across society. He is an Autistic adult and a leading advocate in the neurodiversity and self-advocacy movements. In 2009, President Obama nominated Ari to the National Council on Disability, a federal agency charged with advising Congress and the President on disability policy issues. He was confirmed by the Senate in July 2010 and currently chairs the Council's Entitlements Committee. Between 2010 and 2012, Ari chaired NCD's Policy & Program Evaluation Committee. Ari worked to shut down the New York University Child Study Center's "Ransom Notes" campaign and also led other successful disability community responses to offensive advertisements, including the response to the Autism Speaks "I am Autism" fundraising video. In his policy work, Ari has worked on a wide variety of disability rights related legislation relating to education, transition, employment, rights protection and other areas.
From 2010 to 2012, he served as a public member to the Interagency Autism Coordinating Committee, a Federal advisory committee that coordinates all efforts within the Department of Health and Human Services concerning autism. Appointed by Governor Jon Corzine, Ari served as Vice Chair of the New Jersey Adults with Autism Task Force, where he represented autistic adults in reviewing the state's autism services. He also previously served on the New Jersey Special Education Review Commission, where he authored a minority report on the topic of aversives, restraint and seclusion. In 2008, Ari served as the first ever Patricia Morrissey Disability Policy Fellow at the Institute for Educational Leadership. That year, he also received the HSC Foundation "Advocates in Disability" Award, and in 2009, he received the Expanding Horizons Award from United Cerebral Palsy. He is also a board member of TASH, an advocacy organization focusing on advancing social justice for people with significant disabilities. In addition, he was named by the New York Jewish Week as one of their "36 by 36″ in 2010. He has a bachelor's degree from the University of Maryland-Baltimore County, where he studied political science in the Sondheim Public Affairs Scholars Program.
Julia Bascom, Director of Programs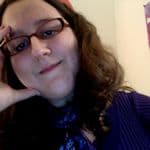 Julia Bascom is an Autistic woman, writer, and self-advocate and the Director of Programs at the Autistic Self Advocacy Network. She is interested in the creation of independent living supports and system alternatives as well as in the unique challenges and promises of self-advocacy and service systems in rural areas. She served on the New Hampshire DD council as well on as her state's team for revitalizing state-wide self-advocacy, and is the founder of The Loud Hands Project. She writes about autistic identity, community, and language; disability rights; theory vs. praxis; and autism acceptance on her website, Just Stimming…
Samantha Crane, Director of Public Policy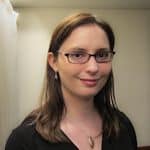 Samantha Crane is Director of Public Policy at ASAN's national office. A graduate of Harvard Law School, Samantha previously served as staff attorney at the Bazelon Center of Mental Health Law, focusing on enforcing the right to community integration as established by the Supreme Court in Olmstead v. L.C., and as an associate at the litigation firm Quinn Emanuel Urquhart, & Sullivan, L.L.P., where she focused on patent and securities litigation. From 2009 to 2010, Samantha served as law clerk to the Honorable Judge William H. Yohn at the U.S. District Court for the Eastern District of Virginia.
Steven R. Ashkinos, Accountant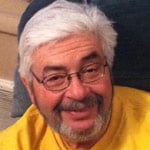 Steven R. Ashkinos, a CPA with a degree from Hofstra University, is responsible for ASAN's finances. His duties include billings and payables, payroll, budgeting, financial reporting, insurance, workers' compensation, state registrations, Form 990, and benefit development. He has 40 years' experience, mainly as a Controller, CFO, or V.P. Finance in many different industries. His interests include sports, travel, his grandchildren, and theater.
Lydia Brown, Project Assistant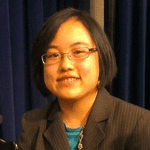 Lydia is an autistic writer and activist who first stepped into disability advocacy through writing legislation about criminal justice training about autism. She is also a board member of TASH New England and currently serves on the Consumer Advisory Council to the UCEDD for the District of Columbia. Lydia is an alumn of ASAN's inaugural Autism Campus Inclusion summer leadership academy and the American Association of People with Disabilities internship program. She was the 2012 Patricia Morrissey Disability Policy Fellow at the Institute for Educational Leadership, and in 2013, worked for the Public Defender Service for the District of Columbia. In the past, she also served on the adult services subcommittee of the Massachusetts state autism commission. Most recently, she was honored as a Champion of Change by the White House for embodying the principles of the Americans with Disabilities Act. Lydia is passionate about intersectional social justice theory and praxis, twentieth-century Serbian history and politics, national security and public policy, and fiction and collaborative writing/roleplaying. She blogs at Autistic Hoya, and regularly chugs hot chocolate at obscene hours.
Elizabeth Synclair, Communications Associate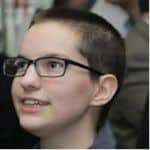 Elizabeth Synclair is an Autistic self-advocate. She lives in San Francisco, and is interested in developing and distributing curricula on Internet privacy habits, statistical literacy, Lifeskills and other undertaught subjects. Elizabeth also likes coffee, a lot, although she concedes that hot chocolate has its merits.