Ari Ne'eman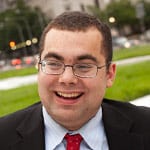 Ari Ne'eman is the President and co-founder of the Autistic Self Advocacy Network, an advocacy organization run by and for Autistic adults seeking to increase the representation of Autistic people across society. He is an Autistic adult and a leading advocate in the neurodiversity and self-advocacy movements. In 2009, President Obama nominated Ari to the National Council on Disability, a federal agency charged with advising Congress and the President on disability policy issues. He was confirmed by the Senate in July 2010 and currently chairs the Council's Entitlements Committee. Between 2010 and 2012, Ari chaired NCD's Policy & Program Evaluation Committee. Ari worked to shut down the New York University Child Study Center's "Ransom Notes" campaign and also led other successful disability community responses to offensive advertisements, including the response to the Autism Speaks "I am Autism" fundraising video. In his policy work, Ari has worked on a wide variety of disability rights related legislation relating to education, transition, employment, rights protection and other areas.
From 2010 to 2012, he served as a public member to the Interagency Autism Coordinating Committee, a Federal advisory committee that coordinates all efforts within the Department of Health and Human Services concerning autism. Appointed by Governor Jon Corzine, Ari served as Vice Chair of the New Jersey Adults with Autism Task Force, where he represented autistic adults in reviewing the state's autism services. He also previously served on the New Jersey Special Education Review Commission, where he authored a minority report on the topic of aversives, restraint and seclusion. In 2008, Ari served as the first ever Patricia Morrissey Disability Policy Fellow at the Institute for Educational Leadership. That year, he also received the HSC Foundation "Advocates in Disability" Award, and in 2009, he received the Expanding Horizons Award from United Cerebral Palsy. He is also a board member of TASH, an advocacy organization focusing on advancing social justice for people with significant disabilities. In addition, he was named by the New York Jewish Week as one of their "36 by 36″ in 2010. He has a bachelor's degree from the University of Maryland-Baltimore County, where he studied political science in the Sondheim Public Affairs Scholars Program.
Melody Latimer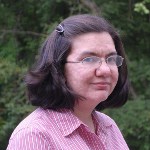 Melody Latimer is ASAN's Director of Community Engagement. In addition to her responsibilities as communications coordinator, producing ASAN newsletters, action alerts, press releases and many other materials for distribution, she is heading up the Autism Campus Inclusion (ACI) project. She is the chapter coordinator for all ASAN US chapters and interviews those who would like to volunteer their time as chapter leaders. Melody also keeps the database of resumes for ASAN's Employment Initiative and any pilot internship programs that start up. As a full time employee for ASAN, Melody has many other responsibilities that relate to ASAN's operations. When she's not working, Melody enjoys spending time with her husband and two Autistic boys.
Dora Raymaker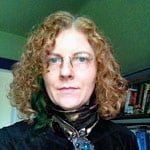 Dora Raymaker, MS, co-directs the Academic Autistic Spectrum Partnership in Research and Education (AASPIRE, http://aaspire.org), a community-campus partnership that conducts research to improve the lives of adults on the autism spectrum. She is currently a project manager at the Autistic Self Advocacy Network. She has served in volunteer leadership positions in governmental groups and self-advocate organisations including the Oregon Commission on Autism Spectrum Disorder and Self-Advocates as Leaders. Her research interests include complex systems, social dynamics, and the impact of community-campus partnerships on science, society, and public policy. She enjoys writing fiction and painting.
Ren Morrill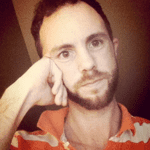 Ren Morrill works as an assistant web developer, assisting Dora Raymaker in developing the technical side of the Healthcare Toolkit. Ren jokes that he is a "man of all work" for the internet, but primarily he simplifies the relationship between humans and technology through writing. His duties range from graphic design, content creation, management and editing, to social media, coding, and frantic phone calls to tech support. Ren is a student at Goddard College where he is studying professional writing and new media. In his spare time, Ren reads speculative fiction, plays table-top roleplaying games, goes for walks with his dogs, creates mail art, practices yoga, and writes and speaks passionately about the arts.
Steven R. Ashkinos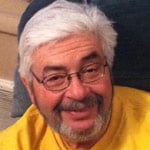 Steven R. Ashkinos, a CPA with a degree from Hofstra University, is responsible for ASAN's finances. His duties include billings and payables, payroll, budgeting, financial reporting, insurance, workers' compensation, state registrations, Form 990, and benefit development. He has 40 years' experience, mainly as a Controller, CFO, or V.P. Finance in many different industries. His interests include sports, travel, his grandchildren, and theater.
Julia Bascom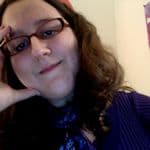 Julia Bascom is an Autistic woman, writer, and self-advocate. She writes about autistic identity, community, and language, disability rights, theory vs. praxis, and autism acceptance. Julia is developing a number of projects right now which explore a variety of topics, including silencing and erasure, bullying and abuse, independent living and ADL supports and system alternatives, and self-advocacy and DD (developmental disabilities) services, gaps, and solutions in rural areas. She is interested in ethnography, community directed research, accessible and inclusive sex ed, and metaphor, storytelling, and autism. She serves on her state DD council as well on as her state's team for revitalizing state-wide self-advocacy, and is the founder of and project organizer for The Loud Hands Project. Her website is http://juststimming.wordpress.com.
Lydia Brown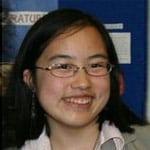 Lydia Brown is a research assistant at ASAN's national office. Lydia is an Autistic student at Georgetown University. She wrote legislation about law enforcement training about autism. Lydia is a member of the National Youth Leadership Network's Outreach and Awareness Committee and the Consumer Advisory Council for the Georgetown University Center for Child and Human Development. In 2011, she served on the Adult Services Subcommittee of the Massachusetts Autism Commission. She runs the Autism Education Project website. Lydia also likes hot chocolate. A lot.
Elizabeth Synclair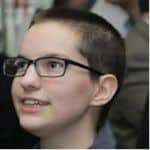 Elizabeth Synclair is an Autistic self-advocate and the Loud Hands Project intern. Elizabeth lives in San Francisco, and is interested in developing and distributing curricula on Internet privacy habits, statistical literacy, Lifeskills and other undertaught subjects. Elizabeth also likes coffee, a lot, although she concedes that hot chocolate has its merits.
Ianthe Dempsey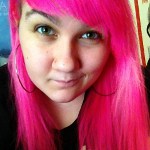 Ianthe M. Belisle Dempsey is an autistic self-advocate and ASAN's Community Engagement intern. She is a graduate student in the Theatre program at Illinois State University, and her research interests include theatre as a tool for social change, theatre for community building, and intersectional cultural theories. Ianthe is currently researching the similarities between absurdist play texts and characteristics of autistic communication, hoping to develop a kind of autistic theatre that could be used for education, outreach, and empowerment. Her hair has been pink for the past four years with no intention of changing that anytime soon.