Members of ASAN's Board of Directors
Cal Montgomery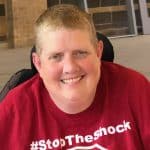 Cal Montgomery, ASAN's Board Chairperson, is a stubborn noncompliant trans queer autistic physically disabled activist and writer whose particular interest is disability rights. He is a survivor of long-term institutionalization who is not reliably toilet trained, has been given an intellectual disability label, has a long history of self-injurious behavior and spent many years as an adult non-speaker, although today he has intermittent speech. Cal is faceblind and never did learn to recognize his parents, and is dyspraxic. It currently takes him roughly 2 hours to dress himself, and it is a spectacularly bad idea for him to attempt travel by city bus without a companion. He is not under guardianship, much to the regret of his mother, an achievement that took no small effort.
Cal is also the holder of a bachelor's degree in philosophy, has worked as staff in a number of group homes and day programs for people with I/DD, was a contributor to the disability rights publications The Ragged Edge and Mouth, was a presenter at Autreat for a number of years, and has been an organizer with Not Dead Yet and ADAPT. Cal is probably best known in the neurodiversity community for his essay "Critic of the Dawn," and for his work doing direct action and civil disobedience against the electric shock Level III aversives used at the Judge Rotenberg Center. He is best known in the independent living community for being an enormous pain in the rear end.
In other words, like many autistics, Cal Montgomery is a whole lot better at some things than others and he can be hard to categorize.
Cal is currently working on becoming better at friendship, a goal he chose because he likes being with other people but is not good at it. This is a goal he picked himself over the objections of a variety of specialists who would prefer he learn to order coffee at Starbucks (Cal does not drink coffee) or practice communicating about going to the toilet (toilets are not a particular interest of Cal's).
Cal likes his goal very much.
A lot of people have tried to convince Cal that he would be happier if he were more normal, but he is good enough at pattern recognition to have caught on that he only experiences joy in the company of people who like him for who he is. The current understanding of disabled people as defective and in need of fixing meant that Cal had been on the Earth for a very long time before he got his first taste of joy.
He would like things to be different for those who are children today.
Jessica Benham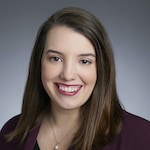 Jessica Benham, ASAN's Board Treasurer, is the Director of Development for the Pittsburgh Center for Autistic Advocacy (PCAA), a grassroots self-advocacy project run by Autistic people for Autistic people. After moving back home to Pittsburgh following college, she co-founded PCAA, which is the only LGBTQ Autistic-led advocacy organization in the Greater Pittsburgh Area. Jessica is an advocate for Autistic rights, interested in creating sensory-friendly spaces, increasing access to Individual Education and 504 Plans for Autistic children in public schools, helping parents, teachers, and healthcare professionals better understand Autistic people, and reducing barriers to employment for Autistic adults.
Meg Evans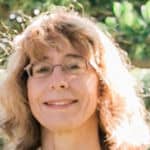 Meg Evans, ASAN's Board Secretary, is employed in the legal publishing industry. She received her J.D. from Case Western Reserve University in Cleveland, Ohio, and her B.A. from the University of California at Santa Barbara. Meg has written many articles for ASAN's websites and publications, including the essay that inspired the title for ASAN's 2013 e-book "And Straight On Till Morning."
She belongs to a multigenerational Autistic family, is married, and has two grown children. She envisions a world in which respect for human rights and diversity can flourish. Among her interests, she has long found it fascinating to explore how our cultural narratives change over time and shape the development of social structures and expectations. Her stories and musings on modern life can be found at http://megevans.com
Ari Ne'eman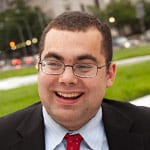 Ari Ne'eman is the co-founder of the Autistic Self Advocacy Network and served as its President from 2006 to 2016. He currently serves as Chief Executive Officer of MySupport.com, an online platform designed to empower seniors and people with disabilities to self-direct their own services. In 2009, President Obama nominated Ari to the National Council on Disability, a federal agency charged with advising Congress and the President on disability policy issues. He was confirmed by the Senate in July 2010 and served until 2015, during which time he chaired the Council's Committee on Entitlements Policy. From 2010 to 2012, he served as a public member to the Interagency Autism Coordinating Committee, a Federal advisory committee that coordinates all efforts within the Department of Health and Human Services concerning autism. Ari also served as an adviser to the DSM-5 Neurodevelopmental Disorders Workgroup convened by the American Psychiatric Association. He previously served as a member of the National Quality Forum's Workgroup on Measuring Home and Community Based Services Quality and the Department of Labor's Advisory Committee on Increasing Competitive Integrated Employment of People with Disabilities.
He previously served as Vice Chair of the New Jersey Adults with Autism Task Force, where he represented autistic adults in reviewing the state's autism services. He also previously served on the New Jersey Special Education Review Commission, where he authored a minority report on the topic of aversives, restraint and seclusion. He is also a board member of the American Association of People with Disabilities and the World Institute on Disability. In addition, he was named by the New York Jewish Week as one of their "36 by 36″ in 2010. He has a bachelor's degree from the University of Maryland-Baltimore County, where he studied political science in the Sondheim Public Affairs Scholars Program.
Katie Miller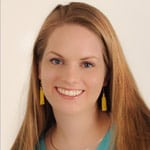 Katie Miller is an Autistic adult based in Maryland. She was involved with ASAN informally for many years before joining the board. Katie also served on the Maryland Commission on Autism, including the Adult Services Subcommittee of the Commission. She was on the Maryland State team of the 2012 Allies in Self-Advocacy Summit. Katie has given public testimony at the Interagency Autism Coordinating Committee (IACC) and has spoken at several public events, including Autreat.
Katie developed and taught the art program at Towson University's Hussman Center for Adults with Autism from 2012 – 2014 and occasionally guest lectures about autism and disability rights issues.
Katie works full-time as an artist. She earned her BFA and MFA in painting from Maryland Institute College of Art in 2007 and 2011, respectively. Katie has exhibited widely and her paintings can be found in numerous public and private collections. Her work can be seen on her website: www.artistkatiemiller.com 
Amy Sequenzia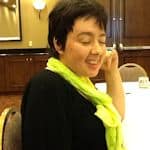 Amy Sequenzia is a non-speaking Autistic activist who loves words and writes free verse poetry. Amy also blogs regularly for Ollibean and Autism Women's Network, and guest blogs for several websites. Amy serves on the Board of the Florida Alliance for Assistive Services and Technology (FAAST) and the Autism National Committee (AutCom) and has presented in several conferences, in the US and Canada.
Amy uses AAC, FC and RPM to communicate. The right of individuals to communicate in any form that works for them is an important issue for Amy, as is the right of everyone to be totally included in the larger community. As a multiply disabled, non-speaking activist, Amy wants to reach out to young Autistics and their families, showing them that everyone should be heard because everyone has something to say.
Amy lives in Florida with friends, who are also her support staff. But mostly, they are friends. Amy's links to published articles can be found on her blog: http://nonspeakingautisticspeaking.blogspot.com
Ben McGann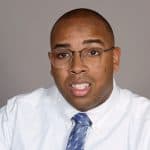 Benjamin McGann is an Autistic adult based in Northern Virginia. He is non-speaking and spells to communicate. Benjamin is a member of the "Arlington Five", a group of non-speaking students who filed a federal complaint against the Arlington Public Schools for denying non-speaking autistic students access to the general education curriculum. His challenges with inclusion as a non-speaking individual with autism are highlighted in the recently released documentary "Boys in the Boat" developed by the George Washington University Film School.
Benjamin is a Board Member of the Non-Speaking Community Consortium (NCC).  Ben is a member of the Athletes Without Limits Rowing Team, and the NOVA Cool Cats Ice Hockey Team.  Ben is a distance swimmer and earned a Silver Medal at the Special Olympics State Competition in 2012.  Benjamin lived in Kenya as a toddler, and in Fiji as a teenager. Ben recently exited the public school system, and looks forward to studying art history, working in a restaurant, and traveling to Europe.
Hari Srinivasan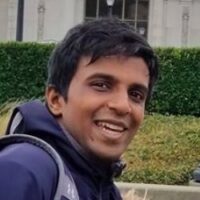 Hari Srinivasan is a minimally-speaking autistic who types communicate. He learned to type and thus communicate only at age 13. The ability to communicate opened up access to mainstream education allowing him to transition from the special education straight into the mainstream academics world of Algebra, Biology and Shakespeare which he thoroughly relished and graduated as valedictorian from his high school. Srinivasan loves to write and has won many writing awards for his essays and creative writing like poetry, including a National Gold Medal Medal from Scholastic which he received at Carnegie Hall and was subsequently published by Scholastic.
Srinivasan is currently pursuing psychology at UC Berkeley with a minor in Disability Studies. He is a member of the Psi Chi Honor Society. Srinivasan hopes to pursue research such that it will benefit and improve the quality of life of individuals with disabilities like him. He has been honing his research skills as a research assistant at the Hinshaw lab and currently at the Golden Bear Mood and Sleep Research Clinic as well as the Nakamura Disability Lab. Ultimately he would like to work with non-profits, national/international organizations or think tanks while pursuing his love of writing.
At UC Berkeley, Srinivasan is a senior staff writer at the Daily Californian which is the newspaper on record for both the city of Berkeley and for the university. His work has included a weekly column on Autism and covers both disability and non-disability issues. Srinivasan has also been the lead student instructor for a faculty-sponsored semester-long 1-unit course on autism since spring 2019. He is constantly looking to drive the curriculum to expand the way 25 neurotypical students each semester will come to regard autism and all the issues around it. Srinivasan is a board member for the student organization, Spectrum At Cal, which works towards community volunteering and campus autism awareness program. Srinivasan is also actively involved with other disability organizations on campus.
Srinivasan is a 2019 alum of ASAN's Campus Inclusion program where he learned about autistic identity and disability justice. He highly encourages other college-going autistics to apply for the program.