Julia Bascom, Executive Director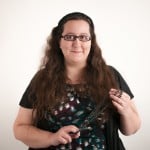 Julia Bascom serves as Executive Director at the Autistic Self Advocacy Network. Previously, she did state-level work in her home state of New Hampshire, where she served on the DD council and co-led an inter-agency team to revitalize self-advocacy within the state. Julia edited Loud Hands: Autistic People, Speaking, an anthology of writings by autistic people, and currently serves on the Centene National Disability Advisory Council, the advisory board of Felicity House, and the board of the Consortium for Citizens with Disabilities, and the board of Allies For Independence.
Zoe Gross, Director of Operations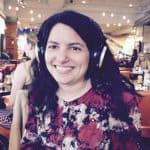 Zoe Gross is Director of Operations at Autistic Self Advocacy Network. Previously, she worked as a special assistant at the Administration for Community Living, and as a policy analyst on Senator Tom Harkin's Health, Education, Labor and Pensions Committee staff. In 2012, Zoe created the annual Disability Day of Mourning vigil, a national, cross-disability event which commemorates the lives of disabled people murdered by their family members or caregivers. She received a White House Champions of Change award for this work in 2013.
Samantha Crane, Legal Director & Director of Public Policy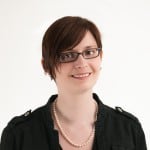 Samantha Crane is Director of Public Policy at ASAN's national office. A graduate of Harvard Law School, Samantha previously served as staff attorney at the Bazelon Center of Mental Health Law, focusing on enforcing the right to community integration as established by the Supreme Court in Olmstead v. L.C., and as an associate at the litigation firm Quinn Emanuel Urquhart, & Sullivan, L.L.P., where she focused on patent and securities litigation. From 2009 to 2010, Samantha served as law clerk to the Honorable Judge William H. Yohn at the U.S. District Court for the Eastern District of Pennsylvania.
Kelly Israel, Policy Analyst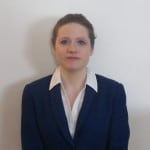 Kelly Israel is a Policy Analyst at ASAN's national office. She, under Samantha Crane, works to advance the legal, legislative and administrative policy objectives of ASAN. She is a graduate of American University, Washington College of Law and served as student attorney in its Disability Rights Law Clinic. In that capacity she was legal counsel for clients with disabilities in a wide variety of cases, including special education and ADA reasonable accommodations issues. She has also worked for other public interest organizations on the death penalty and on guardianship in the United States. Her chief interests are the education of children with disabilities, supported decision-making as a viable alternative to guardianship, and the over-criminalization of people with developmental disabilities.
Reid Caplan, Associate Director of Advocacy & Development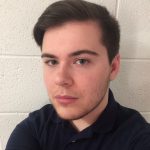 Reid received his undergraduate degree in Health and Society from Beloit College, where he was awarded the Wirtz Public Service Prize for his disability-related advocacy on-campus and in the community. Having worked in the Disability Services office at his college, Reid is especially passionate about improving access to resources for disabled students in higher education. He is also interested in how disability is perceived cross-culturally, and has conducted research in Japan on how stigma against mental illness could affect knowledge about and willingness to access mental health care.
Ianthe Belisle Dempsey, Digital & Print Media Coordinator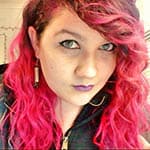 Ianthe (ee-awn-tay) is an Autistic self-advocate living in Chicago. Xe has been an outspoken anti-oppression activist for the past decade and has a degree in theatre/film studies and Russian history from Illinois State University. Their work centers on using technology, design, and language to increase visual and cognitive accessibility of both print and digital resources. Ianthe has had pink hair for the past 9 or 10 years and she has no intentions of changing that anytime soon.
Noor Pervez, Community Engagement Coordinator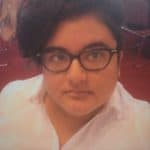 Noor Pervez is the Community Engagement Coordinator at the Autistic Self Advocacy Network. He previously led his campus LGBT+ advocacy group, Rainbow Guard, and gave a number of talks regarding intersectionality. His previous work centered on exploring the intersections of disability, LGBT+ and religious issues. He is a graduate of the University of Texas at Dallas with a degree in Emerging Media and Communications.
Finn Gardiner, Policy Fellow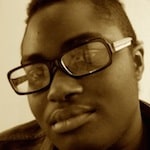 Finn Gardiner is ASAN's Policy Fellow. He's primarily interested in educational equity, intersectional justice, comparative policy, and inclusive technology. He holds a Master of Public Policy degree from the Heller School for Social Policy and Management at Brandeis University and a bachelor's degree in sociology from Tufts University. Throughout his work, Finn combines disability advocacy, policy analysis and research, and written and visual communications through policy briefs, original reports and white papers, and contributions to research projects. His research and advocacy interests include education and employment for autistic adults, comparative disability policy, inclusive technology, LGBTQ cultural competency, and policy that takes into account the intersections between disability, race, LGBTQ identities, class, and other experiences. Finn recently worked with a team of researchers at the University of Massachusetts Medical School and the Human Services Research Institute on a project that gauged attitudes about the creation of an autism database in Massachusetts in order to create policy recommendations for the state. In addition to his duties with Lurie and ASAN, Finn also serves as a member of the Board of Directors at the Human Services Research Institute, a nonprofit dedicated to research and policy advocacy benefiting people with disabilities and seniors.
Jean Winegardner, Office Manager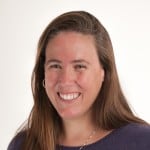 Jean Winegardner is the Office Manager at the Autistic Self Advocacy Network's DC office. She is an Autistic mom to three delightfully neurodivergent children, who brought her into the world of disability advocacy as she learned about what they need and want out of life. She is passionate about furthering acceptance and embrace of disabled children and adults. Jean has a master's degree in print journalism from the University of Southern California. She and her husband live in Maryland. She enjoys movies, reading, running, and small, amusing rodents.