The Autistic Self Advocacy Network is deeply concerned by numbers released today by the Office of Autism Research Coordination (OARC) showing that autism research funding around services and adult issues has continued to drop from already low levels over the course of the last several years. Based on data from the new OARC Research Portfolio Analysis, which tracks data on all autism research projects funded by major public and private funders, research on the needs of adults has declined from 2% in 2010 and 2011 to 1% in 2012, while research on service quality dropped from 16% in 2010 to 9% in 2011 and 7% in 2012.
Furthermore, ASAN staff has utilized the Office of Autism Research Coordination's public Research Portfolio Analysis Web Tool to analyze autism research expenditures from the largest funder of autism research, the National Institutes of Health, for 2011 and 2012, the most recent years for which data is recorded, identifying further drops in NIH's commitment to adult and services research. In 2010, NIH spending on services-research represented 2.4% of the federal autism research investment, while research on autistic adults represented 1.5%. The newly reported data indicate that these already low numbers have dropped further in recent years, with only 1.43% of NIH autism research funding spent on services-research and 1.32% on adult issues in 2011. In 2012, services-research was 1.82% of the NIH investment while research on adults reached a historic low of 0.9% – less than one percent.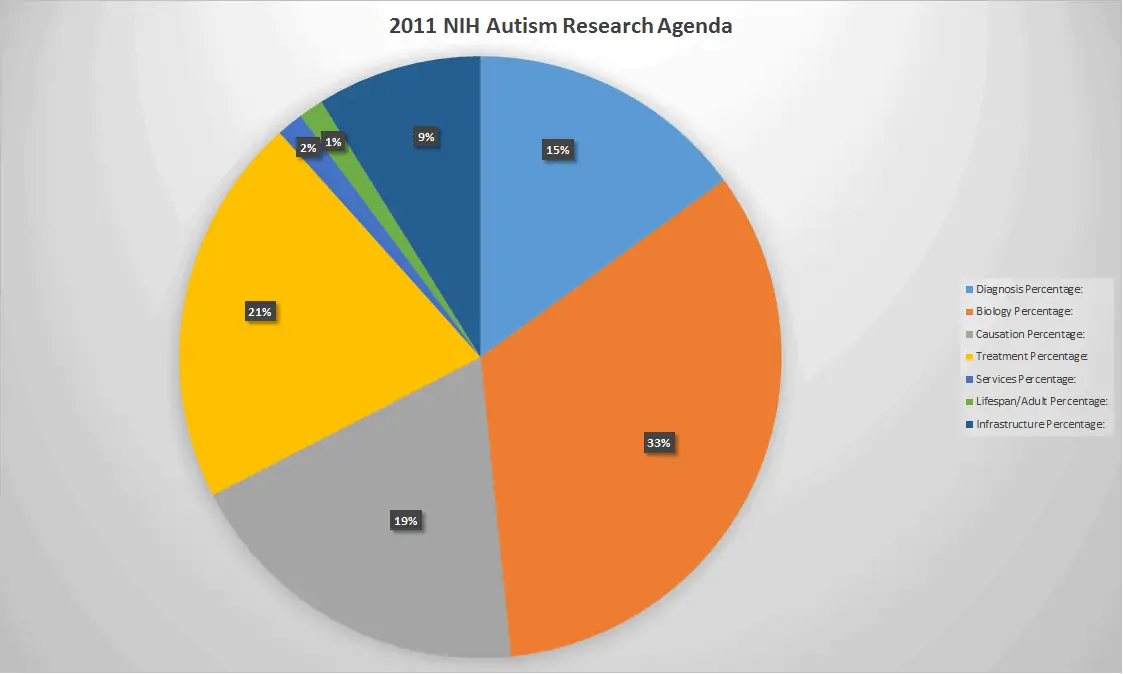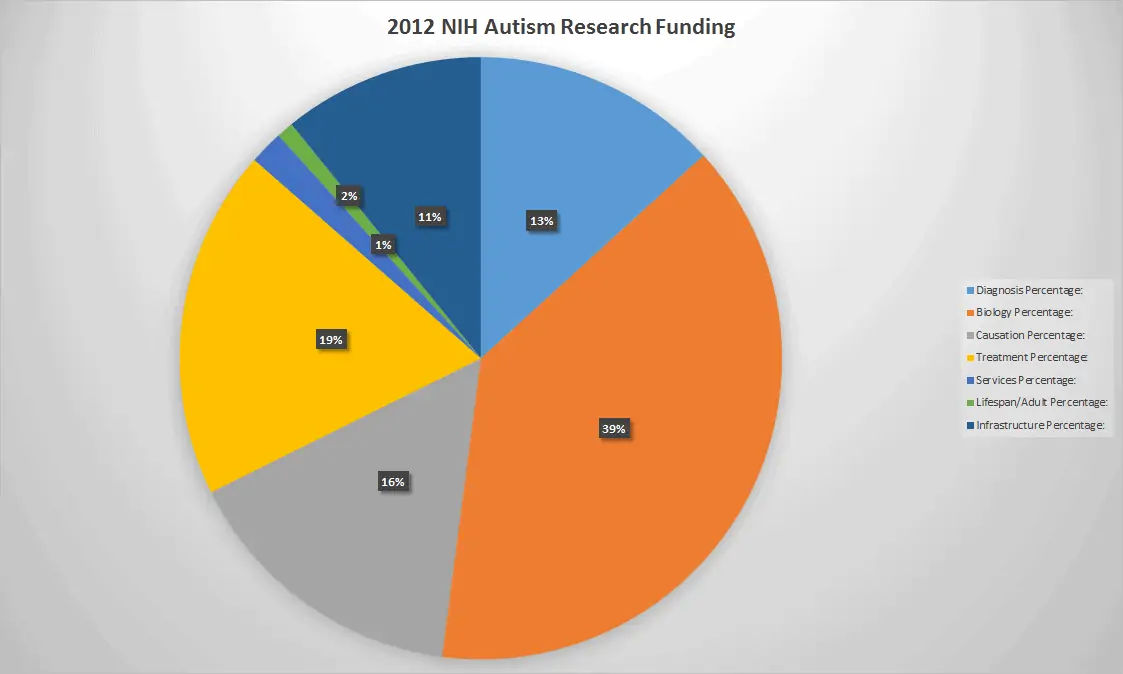 "Research is a society's investment in its future," said ASAN President Ari Ne'eman. "The decision by NIH and other autism research funders to invest such low sums in the two highest priority areas for autistic people and our families – research and services issues – shows a shocking lack of interest in aligning scientific investment in autism research to the priorities of the most important stakeholders: autistic people ourselves."
ASAN staff also note that the Office of Autism Research Coordination's Portfolio Analysis may over-represent the proportion of services-research, given the presence of a number of Department of Education and Health Services Research Administration training and other non-research projects within the Portfolio Analysis. The Research Portfolio Analysis in 2009, prior to the OARC decision to include non-research projects within its calculations, found services-research representing only 3% of the funded autism research agenda.
The Autistic Self Advocacy Network is the leading national advocacy organization run by and for Autistic Americans, seeking to increase the representation of autistic people across society. Founded in 2006, ASAN works to advance the autistic community's goals in public policy and the national conversation on autism and disability while also investing in leadership development and other programming for the autistic community.